After the success of their now infamous "Double Vaginal Rimmipede Scene", we just had to bring Air Thugger and James Angel back to

See H

🕴️

M Fuck

for another BBG Threesome, this time with our very own Contract Girl ❤️ Valerica Steele 👩‍🎤 After our esteemed director Johnny 🎥🎬 Robins helps us get caught up with all three, the guys get naked so Valerica can get them all lubed-up 💧 front and back. She 👃 sniffs and licks 👅 each of their armpits before they take a seat on the couch so Valerica can lick, suckle and slobber on their feet and toes 👃🦶🏽👅🦶🏽🤤 Then we get to the ass-eating, as Valerica goes back and forth, rimming each guy 👅🍑 while diddling the other's baloon-knot 👉🕳️ as well as what we're calling "Stacked Rimming". The guys return the oral favors by going down on Valerica at the same time, one licking her clit 👅😻 and the other eating her ass 👅🍑 Valerica pays them back by deepthroating and gagging on their dicks in a very sloppy manner. Then we get to the fucking, as Air Thugger and James tag-team Valerica HARD, including some great Double Vaginal action. When the time is right, the guys stand on each side of Valerica and dump on her face ✊🏽🍆💦❤️💦🍆✊🏽 ...and kudos to Air Thugger for distance & timing 🤣 As usual, we followed them into the shower after 🚿🧼 only to find that the three of them were far from done...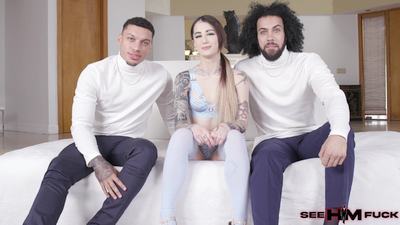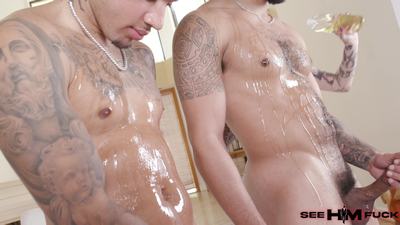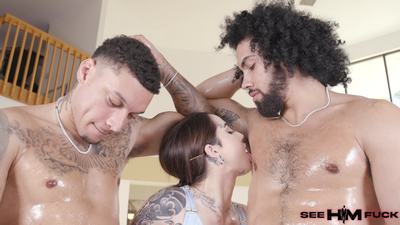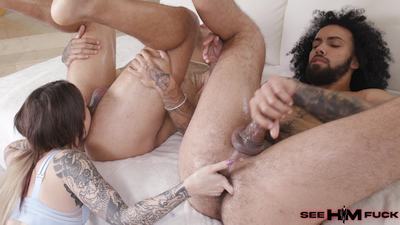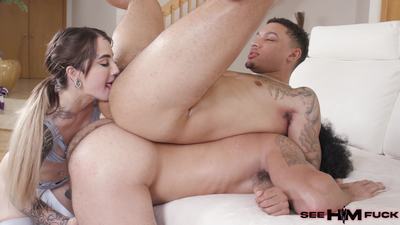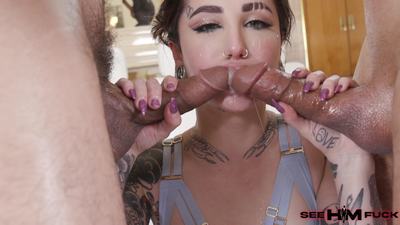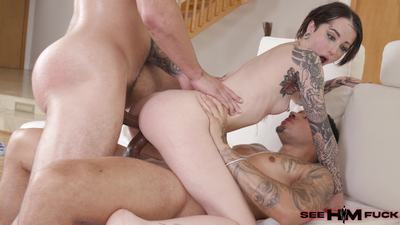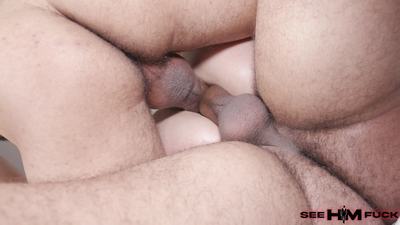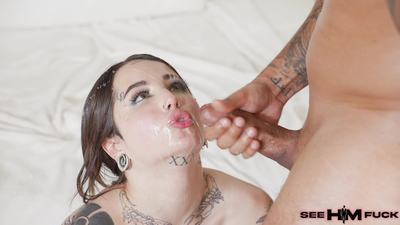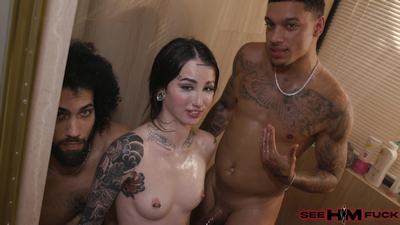 To be honest, these pics don't truly represent this scene, so we suggest you...

Watch The Trailer For Air Thugger & James Angel's Scene
Click HERE To See HIM Fuck